Carl Hansen EMBRACE -sofa, oiled oak / grey
15591,00€
Read more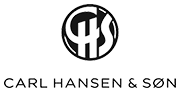 Available in several finishes,
prices starting from 14 543,00€. Let us know if you have any questions or if we can make an offer for you!
Delivery time: 12 – 13 weeks
Upholstery: Kvadrat Hallingdal 130 (grp. 3)
Size: Width 380 cm, depth 88/208 cm, height 82 cm, seat height 44 cm
Material: Oiled oak
Design: EOOS 2021
Set: E301+E311+E350+E321
Available in two wood types: walnut and oak, and with wide range of fabric and leather options.
Contact us!

Telephone service open:
mon-fri 10-18, sat 11-16