Carl Hansen CH825 Credenza dresser, oiled oak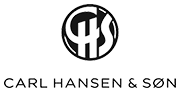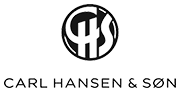 Carl Hansen CH825 Credenza dresser, oiled oak
8266,00€
Available for order
Available in several finishes,
prices starting from 8 266,00€. Let us know if you have any questions or if we can make an offer for you!
Delivery time: 8 – 9 weeks
Colour: Oak
Size: Width 200 cm, depth 49 cm, height 80,8 cm
Material: Oiled oak, oak veneer
Design: Hans J. Wegner 1959
Designed by Hans Wegner in 1959, the CREDENZA is a modern sideboard which provide useful and diverse storage space. Credenza has two roller shutter doors. High-quality materials and finishes bring elegance to the space.
Material options are oak and walnut and with round legs in solid wood or with a curved steel frame.